Watch the part of the video. Then read and learn about Hawaii, Orlando and Los Angelos.
(Noskaties nākamo video daļu! Tad lasi un mācies par Havaju salām, Orlando un Losandželosu!)
Hawaii
is a state of the United States of America located in the Pacific Ocean. It is the only U.S. state located outside North America and the only island state. The state encompasses nearly the entire Hawaiian archipelago, 137 islands spread over 2400 km. Hawaii is the most recent state to join the union, on August 21, 1959. Hawaii's diverse natural scenery, warm tropical climate, abundance of public beaches, oceanic surroundings, and active volcanoes make it a popular destination for tourists, surfers, biologists, and volcanologists.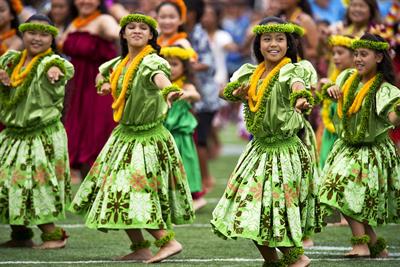 Hawaii — [həˈwaɪi] — Havaju salas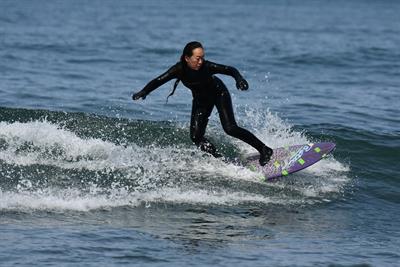 surfer — [ˈsɜː.fər] — sērfotājs
Orlando
is a city in the U.S. state of Florida. Orlando is one of the most visited cities in the world primarily driven by tourism. The two largest and most internationally renowned tourist attractions in the Orlando area include the
Walt Disney World Resort
(also called
Walt Disney World
or simply
Disney World
), opened by the Walt Disney Company in 1971, and located approximately 34 km southwest of Downtown Orlando in Bay Lake; and the Universal Orlando Resort, opened in 1990 as a major expansion of Universal Studios Florida.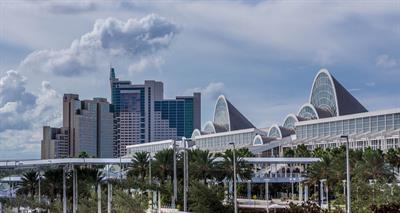 Orlando — [ɔːrˈlændoʊ] — Orlando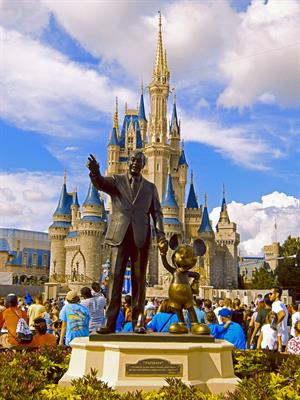 Walt Disney World — [wɒlt .dɪsˈneɪ .wɜːld] — Volta Disneja Pasaule
Florida — [ˈflɒr.ɪ.də] — Florida (dienvidaustrumu štats Savienotajās Valstīs)
Los Angeles
officially the City of Los Angeles, is the largest city in the U.S. state of California. With an estimated population of nearly four million people, it is the country's second most populous city (after New York City) and it covers 1,210 km². Los Angeles is known for its Mediterranean climate, ethnic diversity, Hollywood entertainment industry, and its sprawling metropolis. It lies in a basin in Southern California, adjacent to the Pacific Ocean, with mountains as high as 3,000 m, and deserts.
Home to the Chumash and Tongva (Native American tribes), Los Angeles was claimed by Juan Rodríguez Cabrillo for Spain in 1542. The city was founded on September 4, 1781, by Spanish governor Felipe de Neve. It became a part of Mexico in 1821 but it became as a part of the United States in 1848. The discovery of oil in the 1890s brought rapid growth to the city.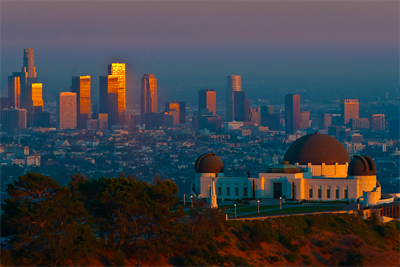 Los Angeles — [lɔːs ˈændʒələs] — Losandželosa
Hollywood
is a neighborhood in the central region of Los Angeles, California, notable as the home of the U.S. film industry, including several of its historic studios. Its name has come to be a shorthand reference for the industry and the people associated with it. Hollywood was incorporated as a municipality in 1903. It was consolidated with the city of Los Angeles in 1910 and soon thereafter, a prominent film industry emerged, eventually becoming the most recognizable in the world.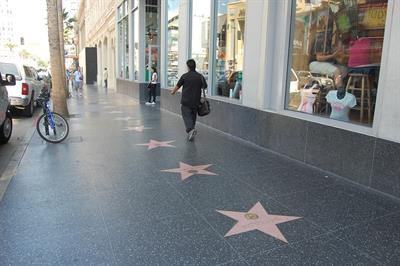 Hollywood — [ˈhɒl.i.wʊd] — Holivuda
https://www.youtube.com/watch?v=98H5AN_vfOY
https://www.orlando.gov/Home
https://www.lacity.org/tips-for-visitors
https://www.gohawaii.com/