Watch the first part of the video. Then read and learn about London Eye and Buckingham Palace.
(Noskaties video sākumu! Tad lasi un mācies par Londonas Aci un Bekingemas pili!)
The

London Eye

or the Millennium Wheel i
s the observation wheel on the South Bank of the River Thames. It is Europe's tallest observation wheel, and is the most popular paid tourist attraction in the United Kingdom with over 3.75 million visitors per year.
The structure is 135 metres tall and the wheel has a diameter of 120 metres. It was formally opened on 31 December 1999, but did not open to the paying public until 9 March 2000 because of a capsule clutch problem.
It has got 32 capsules for 25 passengers each. The capsules are numbered from 1 to 33, excluding number 13 for superstitious reasons. Each of the 10-tonne capsules represents one of the London Boroughs, and holds up to 25 people, who are free to walk around inside the capsule, though seating is provided. The wheel rotates at 26 cm per second (about 0.9 km/h) so that one revolution takes about 30 minutes. It does not usually stop to take on passengers, the rotation rate is slow enough to allow passengers to walk on and off the moving capsules at ground level. It is, however, stopped to allow disabled or elderly passengers time to embark and disembark safely.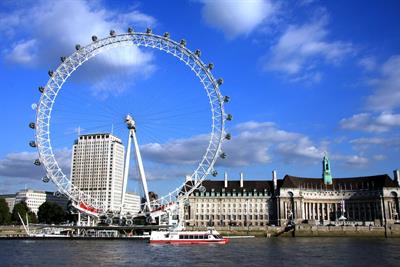 the

London Eye
— [ˈlʌn.dənˈaɪ] —
Londonas Acs
Buckingham Palace
is the London residence and administrative headquarters of the monarchy of the United Kingdom. Located in the City of Westminster, the palace is often at the centre of state occasions and royal hospitality.
Originally known as Buckingham House, the building at the core of today's palace was a large townhouse built for the Duke of Buckingham in 1703. King George III bought tis house for Queen Charlotte in 1761. During the 19th century it was enlarged. Buckingham Palace became the London residence of the British monarch on the accession of Queen Victoria in 1837.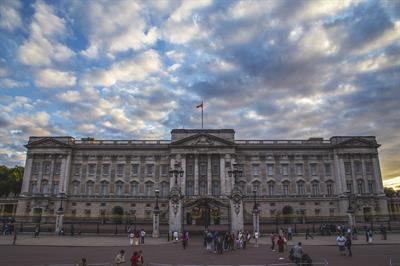 Buckingham Palace — [ˈbʌk.ɪŋ.əm.ˈpæl.ɪs] — Bekingemas pils
There is the
Victoria Memorial
in front of
Buckingham Palace
. It is a monument to Queen Victoria and it was unveiled on 16 May 1911, though it was not completed until 1924.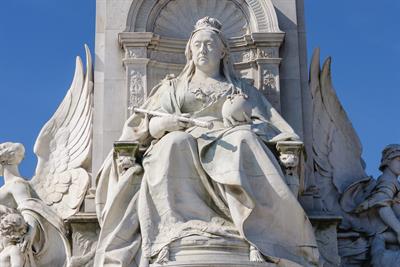 the Victoria Memorial — [vɪkˈtɔː.ri.ə məˈmɔː.ri.əl] — Viktorijas memoriāls
https://www.youtube.com/watch?v=qaBZPI7If14
https://www.visitlondon.com/