Read and learn about London Bridge and Tower Bridge.
(Lasi un mācies par Londonas un Tauera tiltiem!)
There are over 30 bridges that cross the River Thames and the most popular of them is London Bridge, by the kid's nursery rhyme 'London Bridge is Falling Down', Tower Bridge, by its design, and the Millennium Bridge, the only pedestrian bridge.
Several bridges named
London Bridge
have crossed the River Thames between the City of London and Southwark, in central London. The current bridge, which opened to traffic in 1973, is bridge built from concrete and steel. It replaced a 19th-century stone-arched bridge, which was opened in 1831.
Before the arched bridge there was a 600-year-old stone-built medieval structure built by Londoners in 1209. It was named as 'Old' London Bridge. This was preceded by several timber bridges, the first of which was built by the Roman founders of London, around 55 AD (Anno Domini – "Mūsu ēra").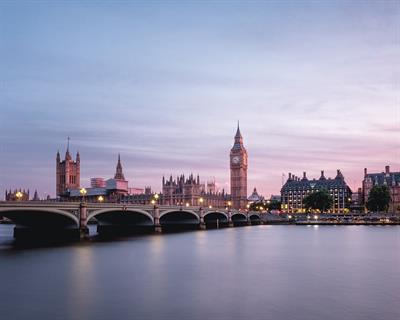 London Bridge — [ˈlʌn.dən.brɪdʒ] — Londonas tilts
Tower Bridge
is a combined bascule and suspension bridge in London, built between 1886 and 1894. The bridge crosses the River Thames close to the Tower of London and has become an iconic symbol of London. As a result, it is sometimes confused with London Bridge, about 800 metres upstream. The bridge consists of two bridge towers tied together at the upper level by two horizontal walkways, which are only for pedestrians. The bridge deck is freely accessible to both vehicles and pedestrians, but it is sometimes closed to let larg ships go under the bridge. The middle of the bridge deck is openable to both sides. The bridge was opened
on 30 June 1894
by the Prince and Princess of Wales, latter King Edward VII and his wife Queen Alexandra.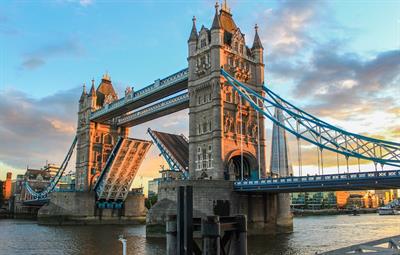 Tower Bridge — [ˈtaʊər.brɪdʒ] — Tauera tilts
https://www.visitlondon.com/